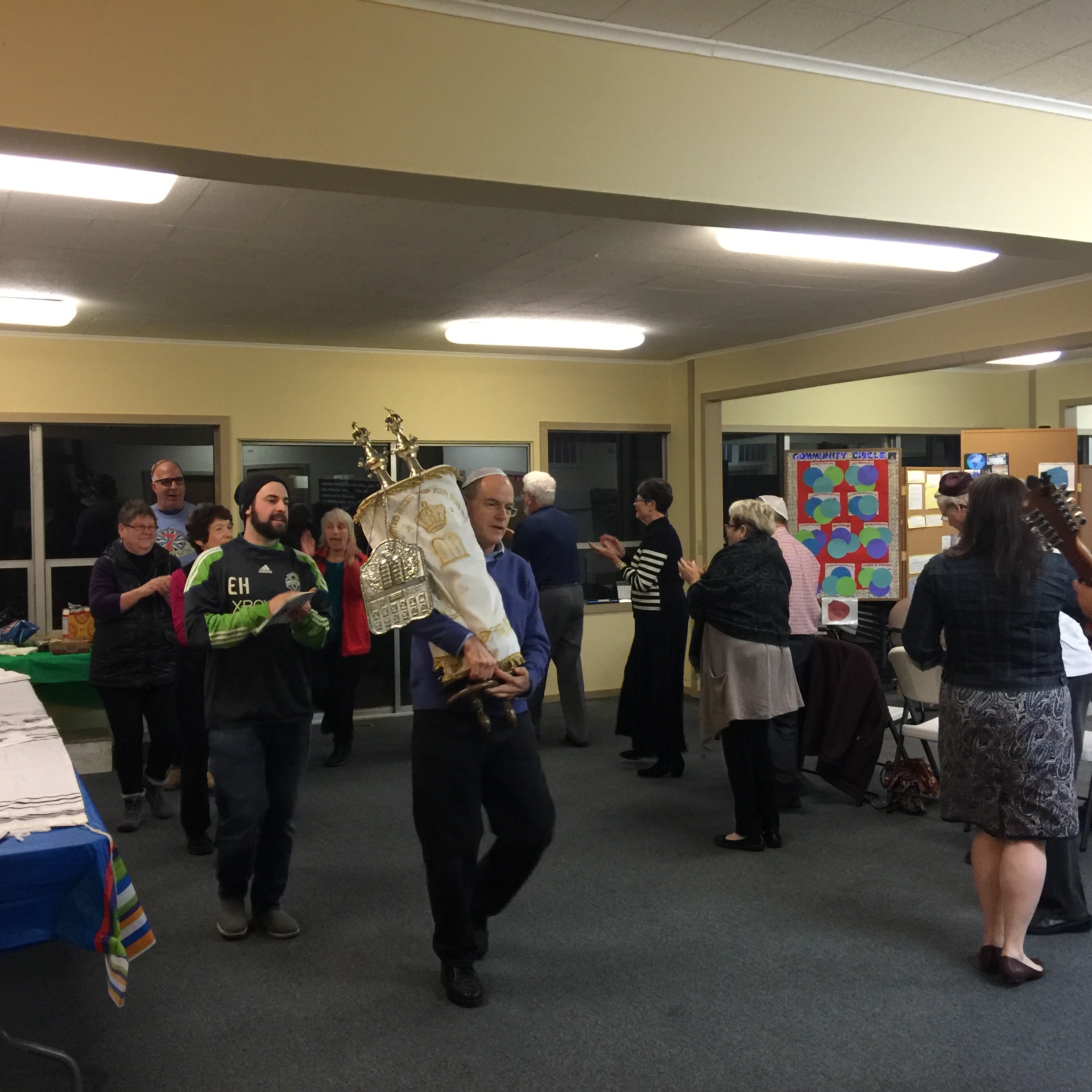 Simchat Torah service 2016
Simchat Torah or Simhat Torah (Ashkenazi: Simchas Torah, Hebrew: שִׂמְחַת תּוֹרָה, lit.,
"Rejoicing of/[with the] Torah") is a Jewish holiday that celebrates and marks the conclusion
of the annual cycle of public Torah readings, and the beginning of a new cycle.
Simchat Torah is a component of the Biblical Jewish holiday of Shemini Atzeret ("Eighth Day of Assembly"),
which follows immediately after the festival of Sukkot in the month of Tishrei
 (occurring in mid-September to early October on the Gregorian calendar).
The main celebration of Simchat Torah takes place in the synagogue during evening and morning services.
In Orthodox as well as many Conservative congregations, this is the only time of year on which the Torah scrolls
 are taken out of the ark and read at night. In the morning, the last parashah of Deuteronomy
 and the first parashah of Genesis are read in the synagogue. On each occasion,
when the ark is opened, the worshippers leave their seats to dance and sing
with the Torah scrolls in a joyous celebration that can last for several hours.