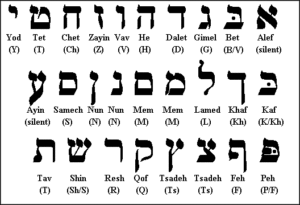 Introduction to the Jewish Experience class
This is a 12 session class designed for participants who are interested in converting to Judaism and those who are already Jewish and would like to deepen their knowledge.  Six of the classes will be taught by Rabbi Mirel and the other six classes will be taught by knowledgeable synagogue members.  Classes will run from 2 – 4 P.M. in the Saltwater church Lighthouse building.  The cost of the classes are $10 a session.
Here is the proposed class outline:
3/29 – The Holidays – Spring and Summer – Purim, Pesach, Lag B'Omer, Shavuot
4/5 – The Greatest Book Ever Written – Tanach – From Genesis to Chronicles and Everything In-Between
4/12 – Jews, Reform, Conservative, Orthodox, Chasidic, Sephardic, Ashkenazi and just plain.
4/19 – The Talmud and Pirke Avot

4/26 –The Story Begins – 2000 BCE to 70 CE
History Class notes from M. Banks 
5/3 – The Story Continues – 70 CE to today
6/7 – The Holidays – Fall and Winter – Rosh Hashanah, Yom Kippur, Sukkot, Simchat Torah, Chanukkah
6/14 – What Jews Believe – God, Torah, Justice and Love
6/28 – Anti-Semitism and the Holocaust
7/12 – The State of Israel – Past, Present and Future
7/19 – American Jewry
7/26 – The Ten Most Important Jews in History
Please fill out the registration form and include a $10 payment for the first class
Introduction to the Jewish Experience Registration Form
Name_______________________________________
E-Mail_____________________________________________
Phone #__________________________________________________
Which session dates are you interested in attending?
Please include a payment of $10 to cover the first class along with this registration form.
Checks should be made out to Bet Chaverim.
Please mail to: 1911 SW Campus Drive PMB#562
    Federal Way, WA. 98023